Commercial and industrial (C&I) lenders know that non-financial factors such as the borrower's industry, its competitive market, and its management team play a key role in the ongoing success of the business, as well as timely loan repayment. Commercial real estate (CRE) loans have similar non-financial factors or issues, including the type of property (similar to C&I industry risk), ability to successfully re-lease the property over the loan term (competitive market), and proper management and maintenance of the physical facility.
As banks continue to deal directly with CRE loans as a major portion of their loan portfolios, plus indirectly through income-producing or rental real estate holdings that affect customers, it is important to "get beyond the numbers" and assess the qualitative or non-financial factors that influence CRE performance over time.
Who Should Attend
CRE lenders, commercial lenders, private bankers, small business lenders, credit analysts, portfolio managers, assistant relationship managers, consumer and mortgage lenders, loan review specialists, special assets officers, lending managers and credit officers.
---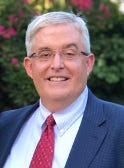 Instructor Bio