Security awareness training helps organizations prepare to defend against today's most threatening cyberattacks. But if training – often viewed as the last line of defense – is truly impactful, then why do we still have so many breaches? One reason is because of the frequency with which these attacks are occurring. Social engineering and phishing attacks are on the rise.
Another reason is that not all security awareness programs are created equal. While leveraging a "one-size-fits-all" solution can work for maintaining compliance, is it really preparing your employees to take the right action when a phishing attempt sneaks into their inbox? With most people forgetting the majority of infrequent and insufficient training, how can security and risk management leaders ensure their security awareness program sticks?
Who Should Attend
Everyone is welcome to this webinar as everyone should have a plan in place for security. Security Awareness Training is quickly becoming a mandatory part of everyone's lives and we want to help keep everyone safe from online attacks.
---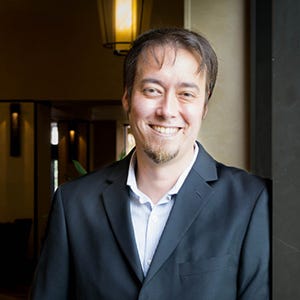 Instructor Bio