Without a doubt, staff plays a lead role - up-front and center in any financial institution. The teller, for example, interacts with the audience most vital to your bank's reputation—your customer. Faced with handling impressive sums of cash and, most likely, making more decisions than lenders, tellers are the key to exceptional customer service. These players require an excellent director, and a superior supervisor to deliver a top performance.
The job responsibilities of a head teller can vary from one bank to another. In some companies, this supervisor works full time at functioning as a " working supervisor", with little time for the actual overseeing of the team. Head tellers in progressive banks primarily coach, schedule, train, and problem-solve. Superior supervisors are accomplished in decision-making, problem-solving, planning, delegation, and meeting management. As well as motivating, training, and developing staff through feedback, collaborative performance planning, and goal setting. The leadership provided by the frontline supervisor is critical to employees' success enabling them to perform productively and effectively. The frontline positions in your financial institution are, without question, one of the most important roles carried out each day. They have the most opportunity to reflect the bank's care and concern for customer service. Therefore, they require a well-trained leader. Take the lead and take the responsibility for developing a dynamic staff.
Who Should Attend
Head tellers, branch managers, and teller trainers can all benefit from this webinar.
---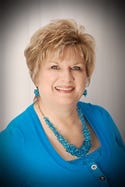 Instructor Bio