Opening new accounts is complicated! With onerous regulatory oversight and scrutiny, new account training is paramount to maintain diligence and update processes and procedures. This two-hour comprehensive webinar focuses on the risks, procedures, best practices, and compliance requirements for opening Personal and Consumer Accounts. Attendees will understand the six-step due diligence account opening process that applies to every type of account opened and, if followed, can protect a financial institution if ever sued by a customer. Discussion topics include proper documentation, account ownership options, with and without the right of survivorship, the impact right of survivorship can have on a customer's estate plan, proper account titling, TIN requirements, agency, and power of attorney arrangements. The session also addresses who can transact on personal accounts during a customer's lifetime and at the death of a signer. This session is not state specific.
Opening business accounts can create angst! Sole Proprietorship owned by a married couple, Trade NameWaht is - DBA, LLCs, LLPs, LLLPs, General Partnerships, Limited Partnerships, Corporations, 1031 Exchange Accounts, and Political Organizations! Why are there so many different types of business entities? What is the securest way to determine who can transact on a business account – especially when owed by another entity? Verifying if a business is legitimate and who has the authority to transact business on behalf of an entity can be challenging. When can a business use the owner's SSN vs. an EIN? When is a partnership agreement, bylaws, or operating agreement needed? Beneficial Ownership requirements are discussed as well as documenting complicated business structures. In this session, Part II of a three-part series, participants will gain confidence and a clear understanding of the regulatory, compliance, documentation, and proper TIN requirements for opening a business account. This session is not state law specific.
Formal and Informal Trusts, Revocable and Irrevocable Trusts, LLC owned by a Revocable Trust, POD Accounts, Minor, UTMA Custodial Accounts, Court Ordered Accounts, Guardianships, Estates, Representative Payee, and Veterans Administration Fiduciary - what does it all mean? Why are living trusts so popular? What is a Testamentary Trust? It never fails to raise panic when someone dumps a binder full of legal documents on your desk and requests to open a trust account, estate account, or an account for a minor. To compound the complexity, on many occasions, the actual owner of the funds is not present. This two-hour comprehensive webinar, Part III of a three-part series, will discuss the responsibilities of collecting appropriate documentation, correctly titling accounts, and allowing proper access to Trust, Fiduciary and Minor accounts not only during lifetime but at the death of a signer as well.
Series Details
Who Should Attend
Customer contact personnel, supervisors, and officers whose responsibilities include opening or managing new accounts. Personal Bankers, BSA Officers, Deposit Operations, Branch Administration, CIP Managers, Training and Business Development Officers, Internal Auditors, and Compliance Officers will find the information extremely beneficial. Lending assistants and officers will find the information informative, and at least 85% of this information also impacts the lending area.
---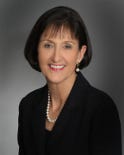 Instructor Bio