The chance to significantly overhaul banking regulations comes around perhaps once in a generation — or maybe twice. On May 11, 2022 the Federal Reserve, Federal Deposit Insurance Corporation, and the Office of the Comptroller of the Currency released a proposed set of overhauled regulations under the Community Reinvestment Act, the 1977 law intended as a countermeasure against discriminatory lending (AKA redlining). The comment period ends August 5, 2022.
What potential impacts are likely for YOUR bank, based on your size of being evaluated as a small, intermediate or large bank?
Who Should Attend
This program will benefit lenders, compliance officers, CRA officers, lending support staff, legal counsel, auditors, and those involved in acquisitions and merger activities.
---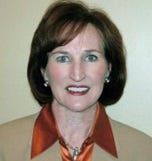 Instructor Bio