Call Centers create a competitive advantage for organizations that learn to create them well and train their agents to know what to say, what not to say, and how to sell while maximizing productivity and quality.
Every interaction the customer has with your institution is an opportunity to strengthen the customer relationship; turning your customers into loyal and raving fans. Being courteous and professional make the top of the list for any customer contact personnel, but nowhere is that more important than in the Call Center. Whether the call is simply to respond to a question or resolve a customer issue or increase the relationship through the sale of a product or service, the Call Center Agent's call etiquette is on the line. Positive interactions with well-trained agents will increase customer lifetime value and institution brand.
Invest in your Call Center agents by ensuring they are well-trained to handle every call with courtesy and grace. It is the Call Center agent's approach to call handling and customer service that determines if they will have the opportunity to increase the relationship with the institution but also turn the customer into a fan.
Who Should Attend
Call Center Personnel, Supervisors, Trainers, and anyone with authority over call center contact personnel would benefit from this webinar.
---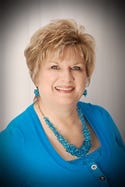 Instructor Bio