Most loans funded by financial institutions pay as agreed according to the legal documents supporting these transactions. However, there are situations in which borrowers face financial difficulties thus causing them not to pay their obligations on a timely basis or not at all. Regulators discovered that a well-planned and managed workout arrangement is often in the best interest of the financial institution and the borrower. If a workout arrangement is required in order to keep the borrower paying some portion of their loans, your bank may be facing a Trouble Debt Restructuring (aka "TDR or TDRs").
Trouble Debt Restructurings require special treatment and must be identified, managed and reported separately than other performing loans. In fact, all loans that have undergone a Trouble Debt Restructuring are considered impaired thus requiring an Impairment Analysis in accordance with Accounting Standard Codification 310-10-25, Receivables, Subsequent Measurement.
According to regulations, a restructuring constitutes a Trouble Debt Restructuring if the creditor for economic or legal reasons related to the debtor's financial difficulties grants a concession to the debtor that it would not otherwise consider and may include:
A transfer from the debtor to the creditor (including via foreclosure or repossession) of real estate or other assets,
A modification of loan terms, or
A combination of the above
Issues most frequently discussed by Regulatory Examiners during examinations are TDR identification including: 1) Determining whether a modification includes a concession, 2) Assessing whether a borrower is experiencing financial difficulty, 3) Receipt of assets in full or partial satisfaction of a loan.
Who Should Attend
Directors, Chief Executive Officers, Chief Operating Officers, Presidents, Senior Credit Officers, Senior Loan Officers, Commercial Lenders, Retail Lenders, Branch Managers, Loan Review Personnel, Credit Administration Personnel.
---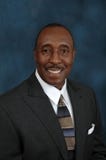 Instructor Bio
---
Continuing Education Credit Information
Recommended for 2.5 CEU Credit Hours. After attending this webinar, each attendee can receive a Certificate of Attendance for self-reporting of CEU Credits.