Wage and hour issues and the Fair Labor Standards Act can seem simple, because how hard can it be to pay your employees? However, the FLSA can be picky and presents traps for the unwary. FLSA errors can also be very costly because they tend to be errors repeated across a number of employees, not just one.
This webinar will review a number of key wage and hour issues that affect most financial institutions. We will review core concepts so that attendees can assess their own pay practices and course correct where necessary to avoid wage and hour claims and DOL audits.
Who Should Attend
HR and payroll professionals, CFOs, officers and executives, branch managers.
---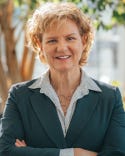 Instructor Bio